Workshop Crane Hydraulic Crane Lifting Up To 1000Kg On Wheels
AED 7,299.00 AED
Salesbridges
Workshop Crane Hydraulic Crane Lifting Up To 1000Kg On Wheels
AED 7,299.00 Excl. tax AED 7,663.95 Incl. tax
Unit price : AED 7,999.95 /

Hydraulic lifting Crane SBWK1000 with High-Quality Polyurethane Wheel. Equipped with an adjustable lifting arm , 3 positions adjustable load arm up to 1000 Kg , Lifting Heigth up 2500 mm . CE Certified, 5 years Warranty.
Product description

Workshop Crane Hydraulic Crane Lifting Up To 1000Kg On Wheels
The workshop crane SBWK1000 is a practical workshop helper. It makes your work easier by holding loads in the right position or being able to move them from A to B.
Can be easily folded up 

When folded, it can still be maneuvered

Adjustable lifting arm. This can be adjusted in 3 positions (P1,P2, P3). The load capacity of the workshop crane depends on the length of the load arm. The longer the arm is extended, the less the carrying capacity.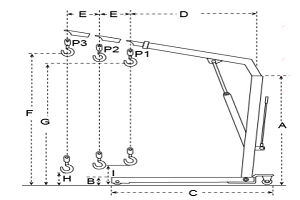 Load capacity: P1:1000 kg, P2: 800Kg, P3:700Kg.

Lift arm length : P1:1231 mm, P2:1381 mm, P3:1531 mm.

Max Lifting heigth : P1:2320 -P3:2450mm

Min Lifting heigth : P1 :280 mm, P3:- mm

Easy to use

Align heavy components, machines and drums

 Equipped with high-quality polyurethane rollers
The workshop crane SBWK series is available in 3 different versions. With a load capacity of 500, 1000 or 2000 kg. The loads are lifted using hydraulic lifting mechanisms. 
Lift engine out of vehicle
With the SBWK workshop crane, you can make various work processes easier. For example, the workshop crane SBWK can help to lift an engine out of a vehicle or to bring a component to be inserted into the correct position. 
The workshop crane SBWK is also used in gardening and landscaping, Garage, Warehouse, car industry, Factory, construction
| Technical specifications |   | SBWK500 | SBWK1000 | SBWK2000 |
| --- | --- | --- | --- | --- |
| load capacity | kg | 500 | 1000 | 2000 |
| Length of lifting arm max. | mm | 1095 | 1570 | 1595 |
| Lift arm length min. | mm | 895 | 1270 | 1295 |
| Max. hook height | mm | 2170 | 2500 | 2550 |
| Min. hook height | mm | 295 | 250 | 175 |
| Own weight (kg) | kg | 80 | 118 | 165 |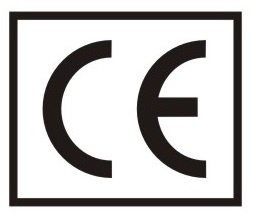 Product information
| | |
| --- | --- |
| Brand | Salesbridges |
| Article code | SBWK1000 |
| SKU | SBWK1000 |
| EAN | 9508411814519 |