Salesbridges
Cushion Trax® Notrax Anti-Fatigue Mat Black
AED 843.00 Excl. tax AED 885.15 Incl. tax
Unit price : AED 0.00 /

Diamond Plate Pattern Provides Traction While Allowing easy Twist Turns Slip-Resistant Backing Practically Eliminates Shifting. R10 Non-slip Rating and Bfl-S1 Fire Rating. Warranty : 3 years
Product description
Cushion Trax® Notrax Anti-Fatigue Mat Black
WEAR RESISTANCE /  SLIP RESISTANCE /  ANTI-FATIGUE
Anti-fatigue mat with ergonomic benefit derived from 14 mm thick worker platform
Our Cushion Trax helps those who want to reduce employee absenteeism and increase productivity by providing a comfortable and safe working platform for employees, unlike uncomfortable hard concrete floors, cardboard which is slippery when wet and can move on smooth surfaces, or wood which can break down and cause further injuries.
Features
Slip resistance R10 according to DIN51130 and BG-rule BGR181.
Tested and certified by the National Floor Safety Institute (NFSI).
Featured with RedStop™ slip-resistant backing to prevent mats from shifting.
Available yellow borders along sides comply with OSHA code 1910-144.
Bevelled edges on all four sides to minimize risk of tripping.
UniFusion™ technology engineered to resist in the harshest work environments.
Recommended use
Dry Areas
• In manufacturing plants, assembly lines, picking, packing and logistics warehouses, individual workstations. Also suitable for commercial environments including hotels, reception desks, shop counters, department stores, banks, restaurants, etc.
• Heavy duty
Specifications 
Tough PVC surface laminated with lifetime UniFusion™ technology

Backing : Microcellular vinyl

Overall thickness: 14 mm
Black
Black/Yellow
Grey
60cm x 91cm
 91cm x 150cm
91cm x 300cm
91cm x 600cm
122cm x linm
152cm x linm
60cm x linm
91cm x linm
122cm x 22.8m
152cm x 22.8m
60cm x 22.8m
91cm x 22.8m
Bestselling anti-fatigue mat with ergonomic benefit derived from 14 mm thick worker platform comprised of a long-wearing top surface laminated onto a resilient microcellular vinyl base for maximum durability, comfort, and insulation from hard floors and vibrations. Diamond plate pattern provides traction while allowing easy twist turns. The design and material composition make this the most versatile matting solution for fatigue relief in both static and dynamic working positions.
Warranty : 3 years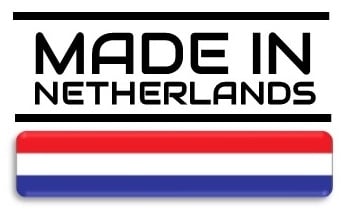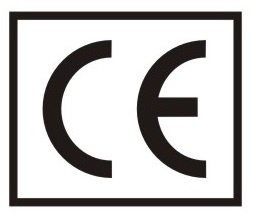 Product information
| | |
| --- | --- |
| Brand | Salesbridges |
| Article code | SB479S0023BL |
| SKU | SB479S0023BL |
| EAN | 9508622523767 |