SalesBridges
Expanding barrier mobile 2x 2000mm yellow/black
AED 5,319.00 Excl. tax AED 6,435.99 Incl. tax
Fast shut off solution, Salesbridges expanding barriers have become indispensable in the daily routine of internal maintenance.
Product description

Expanding Mobile Barrier mobile Yellow/Black 2x2000mm (=4000mm total)
The highest stability without floor mountings is provided by the widths 4 m and 16 m. These TÜV-certified expanding barriers can be used to temporally cordon off wide access roads and areas.
They are very important in high-traffic areas such as shopping malls or at train stations and airports. Particularly suitable for quickly and reliably closing off suddenly occurring sources of danger or for temporarily closing rooms for assembly, maintenance or cleaning work. 
They are easy and safe to handle due to ball bearing wheels, handles and self locking nuts. The individual expanding elements are connected together with a coupling element; in addition an A4-sized information board can be added on request.
Specifications
Width (mm)
600
Height (mm)
1.090
Depth/Length (mm)
550
Net weight (kg)
53,99
Material
Steel
Surface
Material thickness (mm)
5
Colour
yellow
Warning mark
black warning mark
Area of application
indoor and outdoor use
Mounting
self-supporting
Delivery is
pre-assembled
Features

2 foot plates, 2 roller feet
The height of the scissor grids without wheels: 1050 mm
The height of the scissor grids with wheels: 1055 mm

Width when compressed (mm)
1160
Height of the grid compressed (mm)
800
Height of the grid expanded
extended to 1000 mm: 780 mmextended to 2000 mm: 710 mm
Height above ground compressed (mm)
190
Number of castors/wheels
4
Foot plate width (mm)
400
Foot plate depth (mm)
300
Foot plate height (mm)
6
Approval / Certification
TÜV-certified (compliant with DGUV 108-007 / previously BGR 234)
SET of 2 expanding barriers 2000 mm (=4000 mm), galvanized and powder coated, with stand feet 400 x 300 x 6 mm, heavy version, yellow/black, with ball bearing rolls, with self-locking nuts, with handle, with connector in the middle to connect the 2 expanding barriers with DIN A 4 paper holder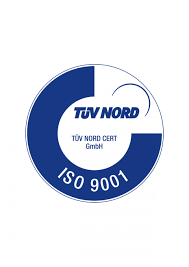 Product information
| | |
| --- | --- |
| Brand | SalesBridges |
| Article code | SBA70125 |
| SKU | SBA70125 |
| EAN | 9504323894274 |