SalesBridges
Watchmaking and jewelry industry Workbench
Workbench equipment for the luxury watchmaking, jewelry and goldsmithing industries such as precision machining workstations and proper watchmaking workstations. Adjustable Height 810 to 1160mm. Made in France
Product description

Worktable for Luxury industry 1400 mm L x 800 mm D.
Electrically adjustable with 2 electric columns for adaptation to workstation height 810 to 1160mm.
The  workstation meets ALL STABILITY and rigidity requirements for THE very high PRECISION engineering SECTOR such as WATCH making. Workstation equipment for the luxury watchmaking, jewelry and goldsmithing industries such as precision machining workstations and proper watchmaking workstations.
Specification of the workbench:
Choice of 2 worktop models  
-Rectangular laminated worktop (800 mm depth )  
-Laminated watchmaker worktop (900 mm depth)
Choice of worktop length:
-1200 mm 
-1600 mm
Electrically adjustable with 2 electric columns for adaptation to workstation height 810 to 1160mm ;

The admissible load is 300Kg at standstill and 150kg in movement ;

 Laterally-adjustable and swivel armrests W350 x D200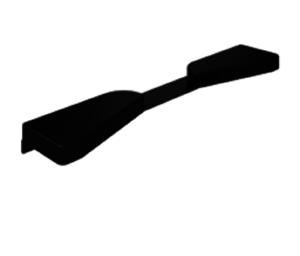 3-side edge for rectangular worktop, D800 or watchmaker D900

Options :
A range of accessories are available to render this workstation suitable for the needs of each trade:
Layette chest W330xD380xH530 :
Empty (useful capacity 450mm) or 4 drawers 75 and 1 drawer 150  or 3 drawers 75, 1 drawer 100 and 1 drawer 125.

Drawers for Layette chest W285 x D375 :
Front height 75 mm or 100 mm  or 125  mm or 150 mm
Technical description:
PROPERTIES OF THE METAL STRUCTURE
The frame and accessories are finished with epoxy powder paint, oven polymerized at 180°C.
The frame is composed of 2 bases made of 40/10th thick folded sheet steel each equipped with 4 adjustable jacks with a stroke of 20mm. 2 electrically-controlled telescopic columns enabling precise adjustment of the working height by means of a control-box. The height setting range is 810 to 1160mm
The worktop rests in a folded sheet steel frame, thickness 25/10th, composed of 2 formed side elements 165x40mm connected together via 3 welded U-shape cross-members, cross-section 30x40x30mm. The frame is foreseen with a rear and side panel made of sheet steel, thickness 25/10th with a height of 580mm. It follows the worktop during height adjustment.
OPTIONAL CHANNEL AND FLOW CABINET
Under the worktop frame, a cable passage channel made of sheet steel, thickness 10/10th, cross-section 120x120mm enables distribution onto the worktop via 2 openings 200x120mm in the worktop and closed by a flap with protection sleeve 180x20mm. It is accessible via 2 cable passages, diameter 60mm and an opening of 650x70mm closed with a clip-on flaD. It follows the worktop during height adjustment. A flow cabinet made of sheet steel, thickness 10/10th, height.
450mm and depth 130mm is fastened to the rear of the bases. It is accessible via a 650x310mm opening on the user side of the flow cabinet with a clip-on flap and 2 cable outlets diameter 80mm in the lower section. The cabinet remains fixed during workstation height adjustment. The channel and flow cabinet are linked via 2 openings, diameter 80mm. 2 optional sliding channels are used to guide and conceal the cables during height adjustment.
CHEST OF DRAWERS
A chest of drawers may be fastened under the frame. The drawers are 250mm wide and 350mm deep with a choice of heights from 50, 75, 100, 125, 150, or 200 mm. Mounted on ball-race sliders, they are foreseen with a central locking system.
ASSOCIATION OF FRAME AND WORKTOP
The frame receives the RESITOP high thermal resistance laminated worktop, thickness 40mm fastened to the frame with VBA TB 5x20 wood screws. A recessed worktop version enables the addition of ergonomic elbow rests for watch makers.
ACCESSORIES
The accessories available are: cables passage channel, flow cabinet, sliding channels, ergonomic elbow rests, chest of drawers, front and rear steel edge 20/10th, height 45mm (5mm overlap).
The worktops are certified PEFC



                                                                                                       Made in France
We are happy to help you with all your questions. You can contact us by email at [email protected] We can be reached by phone during office hours on +971543554679
Product information
| | |
| --- | --- |
| Brand | SalesBridges |
| Article code | SB06PRE |
| SKU | SB06PRE |
| EAN | 9504765291372 |