Universal Pallet Stacker SBBFI,1 ton, Initial Lift, Max Lift 1900 mm
AED 29,678.00 AED
Salesbridges
Universal Pallet Stacker SBBFI,1 ton, Initial Lift, Max Lift 1900 mm
AED 29,678.00 Excl. tax AED 31,161.90 Incl. tax
The 1.0 ton SBBFI Straddle Stacker Initial Lift an Economical Solution for Moving 2 Pallet Load at Once. Equipped with Free Lift suitable for Loading and unloading Containers and Trucks. The Maximum Lifting Height can be selected between 1600 mm and 190
Product description

The SBBF Straddle Stacker Truck has a load capacity of 1,000 kg and the lifting height can be selected between 1600 mm, 1900 mm,  Battery 24 V
Equipped with a free lift, making the SBBFI Suitable for loading and unloading containers and trucks. The fork carriage can be raised to a maximum height of 2,090 mm without the mast profile extending. Even at full lifting height, the overall height of less than 2,000 mm is not exceeded. 
Thanks to the initial lift, ramps can be driven on more easily and two pallets can be transported at the same time.
The SBBFI pedestrian stacker is also the ideal lifting and conveying device for your warehouse for occasional picking and stacking.
Agile Safe and Easily Maneuverable:
Can be easily controlled intuitively and without training With an Ergonomic handle from the German CURTIS DC. Suitable for both left- and right-handers. No superfluous buttons that only confuse when working. So you can fully concentrate on driving, steering, lifting or lowering.
When stopping on inclines, slopes or ramps, an automatic brake engages and prevents the pedestrian stacker from rolling away unintentionally. From a lifting height of 500 mm, the speed is automatically reduced. When not in use, the 15MGE automatically switches to stand-by mode and saves battery power.
A low-maintenance gel battery helps the pedestrian stacker to perform well in the warehouse for a long time and actively support you in your work. When not in use, the device automatically switches to stand-by mode and saves battery power. 
Due to the low construction, this model offers additional foot protection
Description :
 

SBEDH1016BFI

SBEDH1019-BFI

characteristics

monomast

monomast

Load capacity

1000kg

1000kg

lifting range

88 - 1600mm

95 - 1900mm

max lifting height

1600mm

1900mm

mast

monomast

monomast

initial lift

-

-

free lift

1480mm

1830mm

minimum fork height

88mm

95mm

Fork height at max lift

1600mm

1900mm

Mast height lowered

1940mm

2290mm

Height mast extended

2011mm

2361mm

headroom

1940mm

2290mm

overall length

1750mm

1750mm

overall width

800mm

800mm

Fork dimensions (LxWxH)

1150/170/60mm

1150/170/60mm

Aisle width (pallet across)

- 

-

Working aisle width (pallet lengthways)

-

-

fork outer clearance

550mm

550mm

load center distance

-

-

turning radius

1500mm

1500mm

Gradeability (loaded/unloaded)

3/10%

3/10%

lift motor

2.2kW

2.2kW

Lift speed (loaded/ unloaded)

-

-

traction motor

0.65kW

0.65kW

Travel speed (loaded/unloaded)

4.0/ 4.5km/h

4.0/ 4.5km/h

driving distance

short distance

short distance

brake

electromagnetic

electromagnetic

battery capacity

2x 12/85 V/Ah

2x 12/85 V/Ah

battery weight

-

-

charger

internal

internal

service

hand

hand

crawl button

Yes

Yes

drive control

CURTIS DC

CURTIS DC

fork roller material

PU/ PU

PU/ PU

hour meter

Yes

Yes

own weight
520kg
Made in Europe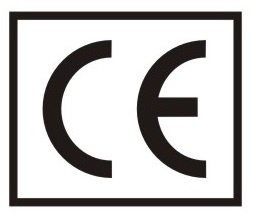 Product information
| | |
| --- | --- |
| Brand | Salesbridges |
| Article code | SBEDH1016BFI |
| SKU | SBEDH1016BFI |
| EAN | 9502145763969 |