Power Pallet Stacker SBDHD, 1.6 ton, Foldable Platform, Max Lift 4m
AED 0.00 AED
Salesbridges
Power Pallet Stacker SBDHD, 1.6 ton, Foldable Platform, Max Lift 4m
The 1.6 SBDHD Straddle Stacker is Light and Electric steering with a Battery level Indicator and Hour Meter. The Maximum Lifting Height can be selected between 3,000 mm, 3,300 mm, 3,600 mm and 4,200 mm.
Product description

Pedestrian Straddle Pallet Stacker, Rider Device 1.6 tons, Duplex Mast, Max Lift 4m
Agile Safe and Easily Maneuverable:
Easy and safe control is made possible by the extra-long drawbar. Extra short rear for good handling and a rollback protection. 
Can be easily controlled intuitively and without training.
When stopping on inclines, slopes or ramps, an automatic brake engages and prevents the pedestrian stacker from rolling away unintentionally. From a lifting height of 300 mm, the speed is automatically reduced. When not in use, the DHD automatically switches to stand-by mode and saves battery power.
The DHD Straddle Stacker Truck has a load capacity of 1,600 kg and the lifting height can be selected between 3,000 mm, 3,300 mm and 3,600 mm and 4,200 Battery:24 volt 
Electric pedestrian stacker  With foldable passenger platform. / Light and electric steering. These meet almost all requirements in storage and operation. With the SBDHD you achieve the best conditions for excellent and comfortable operation without using any force. 
Easy battery change, With the battery changing system on both sides, the batteries of the electric pedestrian stacker SBDHD can be removed quickly and easily. 
Low-maintenance and powerful, The maintenance-free and powerful three-phase traction motors offer optimum performance and goods turnover. High-quality components and a Curtis controller for driving are also part of the standard equipment.
Description :
| Technical specifications | SBEDHDS1630 | SBEDHDS1633 | SBEDHDS1636 | SBEDHDS1642 |
| --- | --- | --- | --- | --- |
| characteristics | Foldable passenger platform | Foldable passenger platform | Foldable passenger platform | Foldable passenger platform |
| Load capacity | 1600kg | 1600kg | 1600kg | 1600kg |
| lifting range | 85 - 3000mm | 85 - 3300mm | 85 - 3600mm | 88 - 4200mm |
| max. lifting height (mm) | 3000mm | 3300mm | 3600mm | 4200mm |
| mast | Duplex mast/ double mast | Duplex mast/ double mast | Duplex mast/ double mast | Duplex mast/ double mast |
| initial lift | - | - | - | - |
| free lift | 100 | 100 | 100 | 100 |
| minimum fork height | 85mm | 85mm | 85mm | 88mm |
| Fork height at max lift | 2700mm | 3000mm | 3300mm | 4200mm |
| Mast height lowered | 1980mm | 2135mm | 2335mm | 2020mm |
| Height mast extended | 3510mm | 3810mm | 4110mm | 3465 |
| headroom | 1980mm | 2135mm | 2335mm | 2020mm |
| overall length | 2050mm | 2050mm | 2050mm | 2050mm |
| overall width | 850mm | 850mm | 850mm | 850mm |
| Fork dimensions (LxWxH) | 1150/185/50mm | 1150/185/50mm | 1150/185/50mm | 1150/185/50mm |
| Aisle width (pallet across) | 2610 / 2971mm | 2610 / 2971mm | 2610 / 2971mm | 2610 / 2971mm |
| Working aisle width (pallet lengthwise) | 2580 / 2941mm | 2580 / 2941mm | 2580 / 2941mm | 2580 / 2941mm |
| fork outer clearance | 570mm | 570mm | 570mm | 570mm |
| load center distance | 600mm | 600mm | 600mm | 600mm |
| turning radius | 1738 /2099mm | 1738 /2099mm | 1738 /2099mm | 1738 /2099mm |
| Gradeability (loaded/unloaded) | 8/16% | 8/16% | 8/16% | 8/16% |
| lift motor | 3.0kW | 3.0kW | 3.0kW | 3.0kW |
| Lift speed (loaded/unloaded) | 130/160 m/s | 130/160 m/s | 130/160 m/s | 130/160 m/s |
| traction motor | 1.6kW | 1.6kW | 1.6kW | 1.6kW |
| Travel speed (loaded/ unloaded) | 5.5/ 6.0 km/h | 5.5/ 6.0 km/h | 5.5/ 6.0 km/h | 5.5/ 6.0 km/h |
| driving distance | Long haul/ short haul | Long haul/ short haul | Long haul/ short haul | Long haul/ short haul |
| brake | electromagnetic | electromagnetic | electromagnetic | electromagnetic |
| battery capacity | 24/230V/Ah | 24/230V/Ah | 24/230V/Ah | 24/230V/Ah |
| battery weight | 240kg | 240kg | 240kg | 240kg |
| charger | external | external | external | external |
| service | hand | hand | hand | hand |
| crawl button | Yes | Yes | Yes | Yes |
| drive control | Zapi AC | Zapi AC | Zapi AC | Zapi AC |
| fork roller material | PU/ PU | PU/ PU | PU/ PU | PU/ PU |
| hour meter | Yes | Yes | Yes | Yes |
| own weight | 1292kg | 1303kg | 1318kg | 1320kg |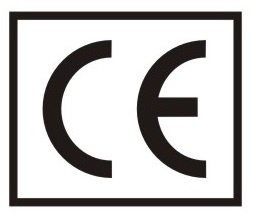 Made in Europe
Product information
| | |
| --- | --- |
| Brand | Salesbridges |
| Article code | SBEDHDS1630PL |
| SKU | SBEDHDS1630PL |
| EAN | 9501748162896 |